Day 1: St Bees to Cleator Moor - 10 miles
The Door
Go and open the door.
Maybe outside there's
a tree, or a wood,
a garden,
or a magic city.
From Miroslav Holub
We are about to open the door of Fairladies Barn in St Bees, step outside and walk all the way across England from the Irish sea to the North sea. What lies beyond the door? Who knows beyond woods and trees and mountain and moor ... but there is the magic of not knowing what is round the next corner...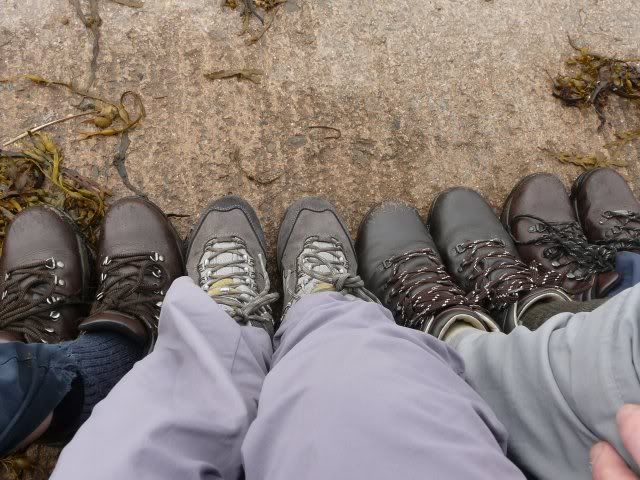 Clean boots, ready to go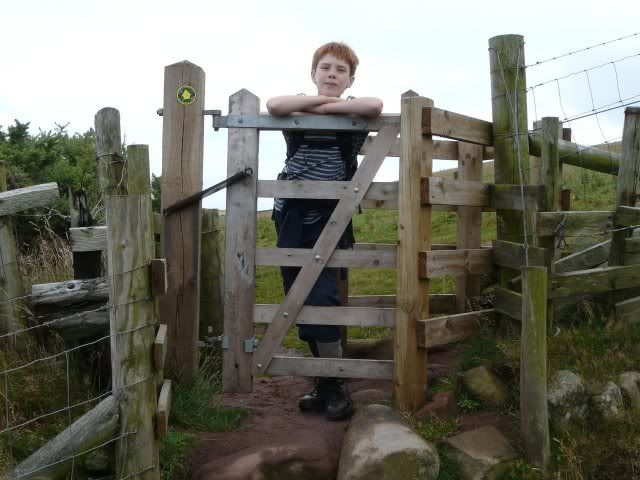 Hurry up!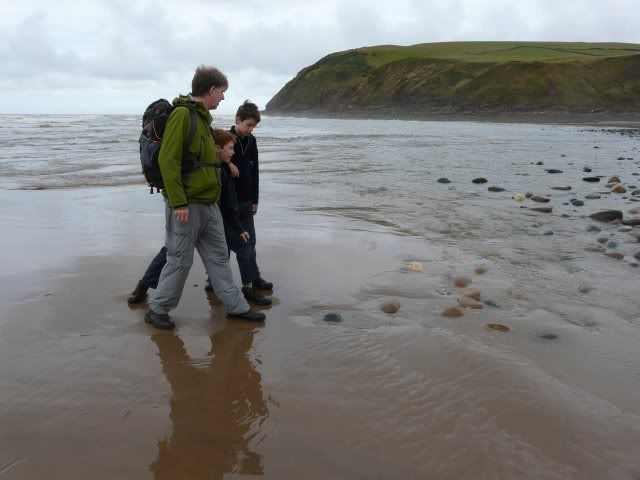 Ritual toe dipping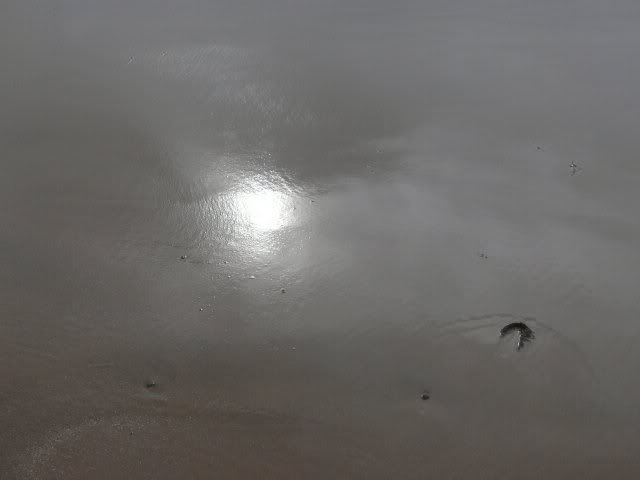 Would the sun follow us...
First we head for the beach. Isn't it mad enough to walk 190 miles across England without adding a stone to your rucksack? But ritual requires we carry a stone from the Irish Sea and deposit it in the North Sea. And who are we to argue! Then there is the second ritual of dipping our feet in the Irish Sea. Might as well have wet feet as well as sore feet!
Up and down cliffs, then turn inland. Five miles later we are in the village of Sandwith. (Oh, if you followed the road directly from St Bees to Sandwith you would be there in two). Mr Wainwright, are you having a laugh?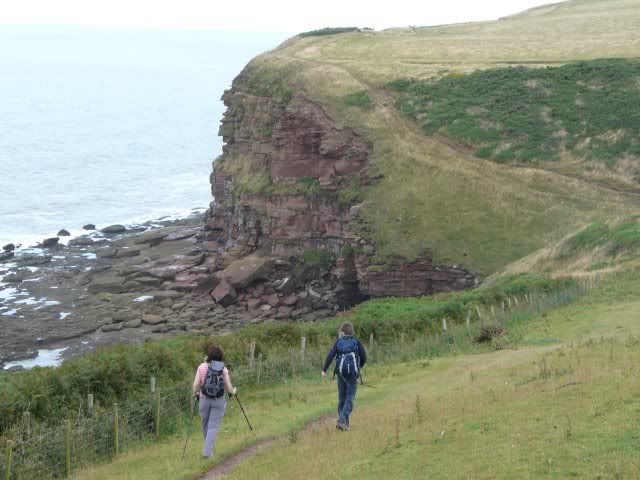 Walking round St Bees Head
Instead of heading for Dent (the first proper hill of the walk) we sneak off onto the cycle path and head for Cleator Moor where we will spend our first night. Tom decides to ignore the sign pointing out the way to our destination. It doesn't fit with his interpretation of the map. And so we walk an extra half mile before turning back. What's one mile amongst ten?
The last mile is always the longest, so out comes my MP3 to choose a random album for me. The gorgeous, sumptuous sound of Claire and the Reasons helps me through that last trudge.
Top Tip of the Day: Don't ignore the sign pointing out the place you want to go to. Then take the alternative path.