Day 11: Reeth to Richmond - 10.5 miles
Days
What are days for?
Days are where we live.
They come, they wake us
Time and time over.
They are to be happy in:
Where can we live but in days
From Philip Larkin
Although the Lakes were hard, they gave us a focus. You concentrate on each rise. You make it to the top. You feel a sense of achievement – and you are rewarded with glorious views. I miss the Lakes. The walking may be easier now, but the walk feels more of a trudge. We have no choice but to live in this day; live in this landscape. Each day, after all, takes us closer to Robin Hood's Bay, and the end. Don't get me wrong. Swaledale is beautiful, but I miss, perversely, the climbs.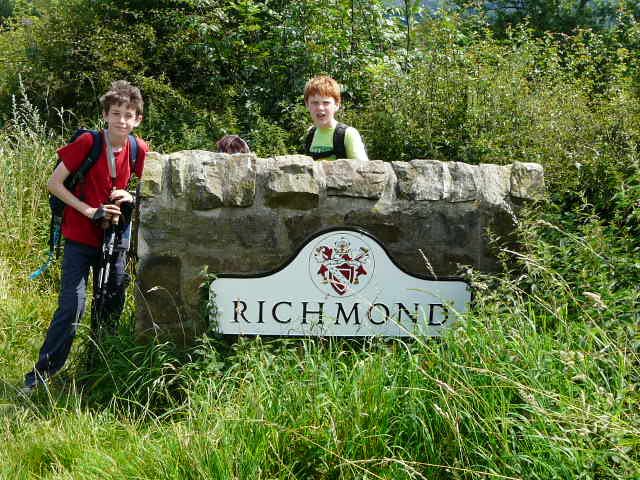 Who'd have believed it!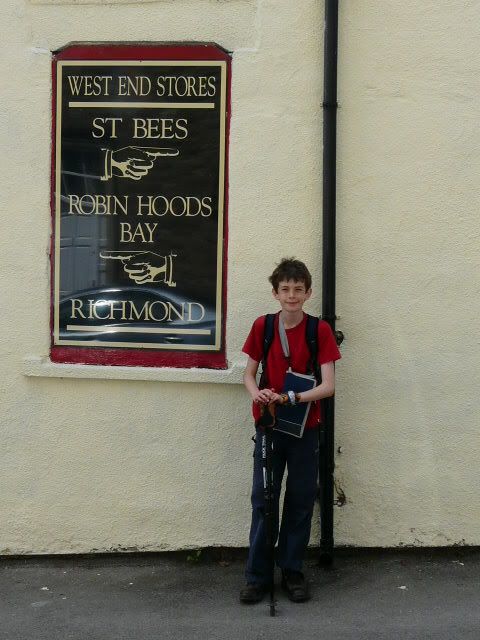 Yes, we're on the right road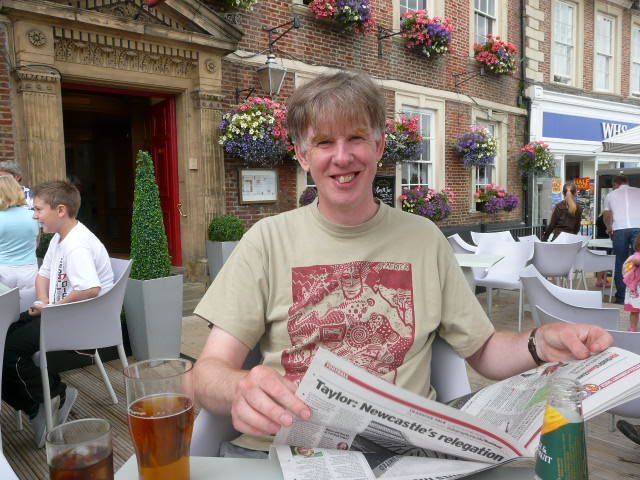 On holiday at last
We are lucky. My knee is fine. Not one of us has developed a blister. We make good miles. As Richmond spreads welcoming below, I listen to the catchy upbeat 'Twelve stops and home' by The Feeling. A shower and a sleep, and I feel as good as new. We head into Richmond, and do what normal people do on holidays, chill out in the charming, cobbled market place of Richmond with a newspaper and a drink. Bliss!