Day 12: Richmond to Oaktree Hill - 16 miles
The Legs
There was this road,
And it led up-hill,
And it led down-hill,
And round and in and out.
And the traffic was legs,
Legs from the knees down,
Coming and going,
Never pausing.
From Robert Graves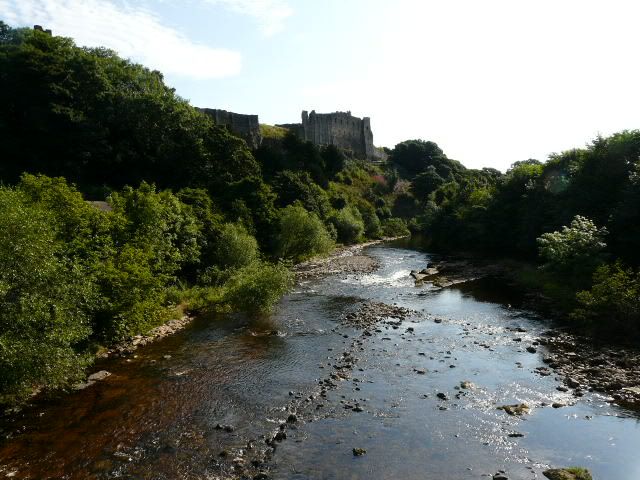 Richmond Castle
What a delightful town Richmond is, with its lovely cobbled streets, Georgian houses, castle and riverside setting. We walk out along the River Swale for a while, but soon we are entering the flatlands of the Vale of York, or more precisely the Vale of Mowbray.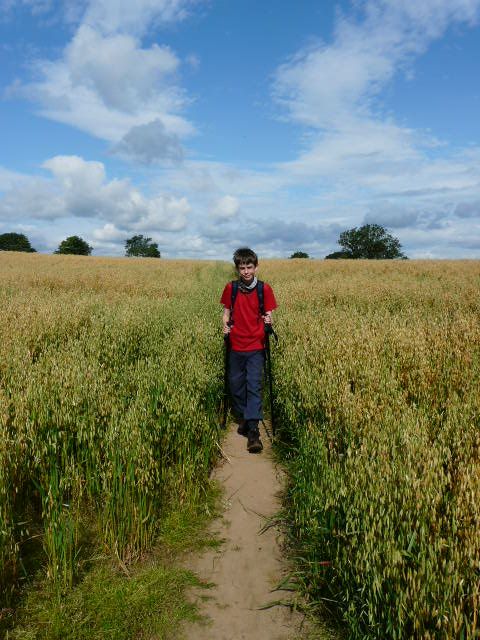 Vale of Mowbray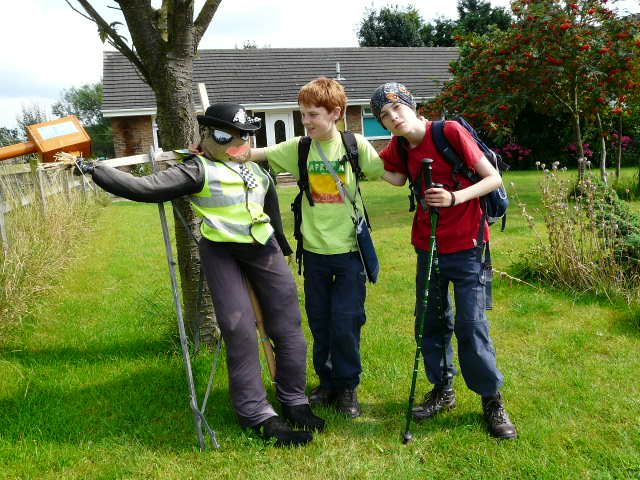 Honestly, I wasn't going that fast sir
We pass endless farms, meandering high-hedged lanes and skirt vast tracks of wheat fields. Roads. My feet are becoming increasingly sore. I feel my stamina is decreasing , not increasing on the walk as I had expected. Just keep walking – one foot in front of the other.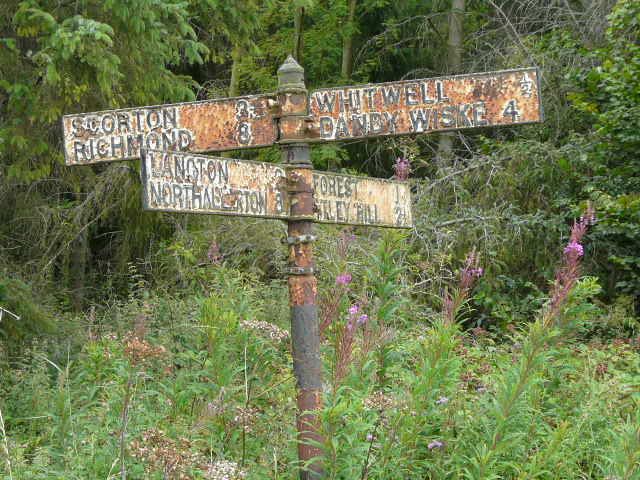 Sign that's seen better days
In Danby Wiske the pub is closed but we find a self-service kitchen in a garden under a gazebo, furbished with fridge, kitchen unit, sink and honesty box!
Paolo Nutini gets me through the last wheat fields under the late afternoon punishing sun. It is airless in the Vale. Not a breath. I long for the breezes of the hills.