Day 13: Oaktree Hill to Ingleby Arncliffe - 7 miles
And the days are not full enough
And the days are not full enough
And the nights are not full enough
And life slips by like a fieldmouse
Not shaking the grass.
Ezra Pound
Rain threatens but remains no more than this. We welcome the overcast skies and the pleasant coolness in the air. We trudge through more wheat fields and country lanes. The road walking is hard on the feet. I ache.
I am glad to reach our B & B. Cream teas on arrival, and a no-nonsense Josephine, who tells us that we must not take the (sneaky) shortcut we had planned (One less summit in a row of many - So there, Mr Wainwright!) Josephine, however, is not to be disobeyed. So we nod our heads in contrite agreement.

Are you doing the C2C too...
Josephine has done the coast to coast and is full of advice and information for the day ahead. It is early afternoon. We crash out on the bed, after using the foot spa (now there's a good idea Josephine), before retiring for the Blue Bell Inn, which is bulging with C2C walkers.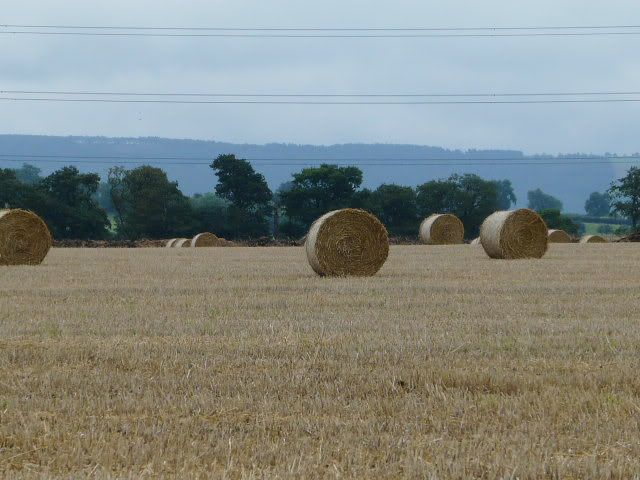 It's harvest time
I go to bed thinking of the 22 mile walk ahead of us in the morning. This has been our bugbear - the one that has been giving me the heebie-jeebies. Will I manage it – considering I have dragged my feet over a few miles of flatland?