Day 16: Glaisdale to Littlebeck - 7 miles
The Road Not Taken
Two roads diverged in a wood, and I –
I took the one less traveled by,
And that has made all the difference.
From Robert Frost
We could have gone to the Mediterranean, sat on a beach, chilled out, read a book, swam in the sea... Instead we chose to walk across England. In all honesty there were times when I thought, 'what are we doing slogging our guts out each day when we are supposed to be on holiday relaxing'. But I wouldn't change it. I can smell the sea. I can hear it whispering to us. Robin Hood's Bay is beckoning and we have almost completed the Coast to Coast.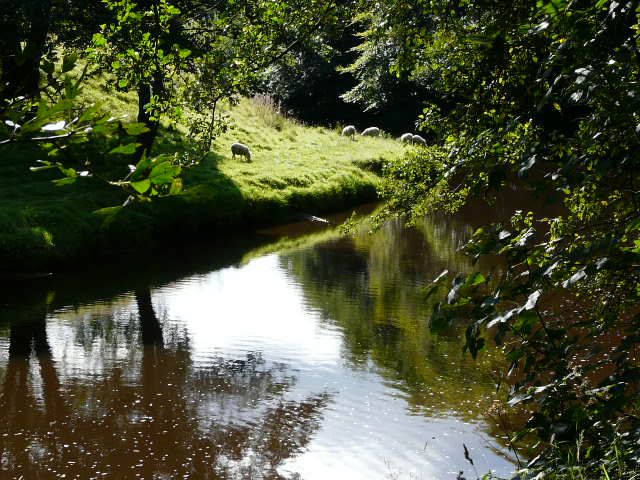 East Arnecliffe Wood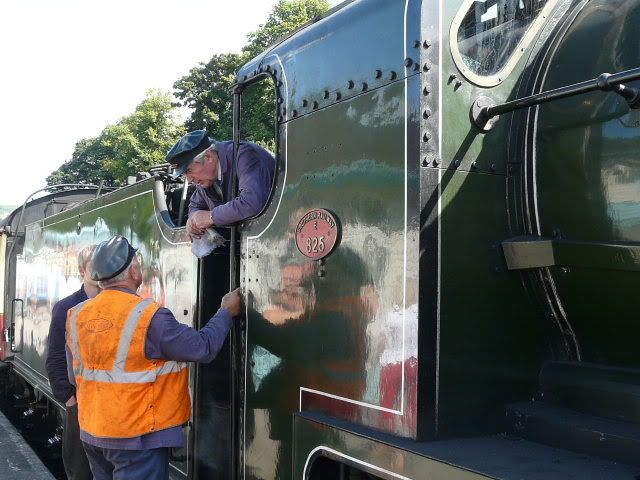 Grosmont
We stop at Grosmont , gaze at the steam trains, indulge in drinks and scones at a tearoom. Then head up a 33% hill outside the village. (Managed to suss this one out, Mr Wainwright didn't you?). A couple from Richmond fall into step and distract us from the long uphill climb. We say our goodbyes as we take our detour to Littlebeck farm.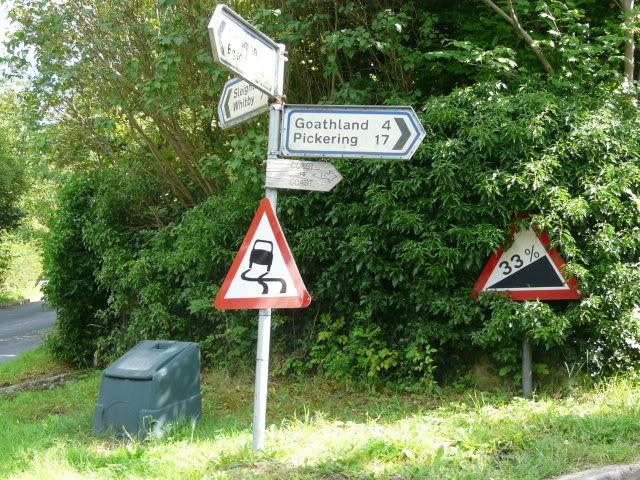 Mr. Wainwright does it again - 33%!

Patrick annihilates the parents who took him on a 192 mile walk
The farmer's wife, Judith, beckons us into the kitchen. Teapot and cake are laid out on the table. The farmer comes in and joins in the chat. Natural England is given a grilling, and Judith is not put off her rant by the fact that Tom is one of their employees. The problem is, farmers and conservationists don't speak the same language. Farmers speak 'maximum profits', 'best returns for their money' and 'farm improvements'. They don't like to be told what to do. After all they have a business to run. In the main, recovering ecosystems are not something that concerns them terribly!
All credit to Judith, although she has an enemy in her midst, she doesn't take it personally. She sets a delicious three course spread out in front of us. Patrick is in food heaven.
Outside, one of the Ascot family of six (who has followed us from Blakey Ridge), is reading Tolkien out in a loud voice. Tomorrow is our last day. I am not sure what I am feeling...