Day 17: Littlebeck to Robin Hood's Bay - 12 miles
Sea Fever
...I must go down to the seas again, for the call of the running tide
Is a wild call and a clear call that may not be denied;
And all I ask is a windy day with the white clouds flying,
And the flung spray and the blown spume, and the seagulls crying.
I must go down to the seas, to the vagrant gypsy life today,
to the gulls way and the whales way, where the wind's like a whetted knife
And all I ask is a merry yarn from a laughing fellow-rover
And a quiet sleep and a sweet dream when the long trick's over.
From John Masefield
It is the last day. Am I sad? Am I heck! Roll on Robin Hood's Bay! We walk down the farm lane and into the beautiful hamlet of Littlebeck. The path winds its way alongside a tumbling river, rises up high and continues along the river cliff top. It is a beautiful valley, and for once we resist an opportunity to make a short cut and continue along to the end of the valley, past Falling Foss waterfall, to switch back in a V along the road.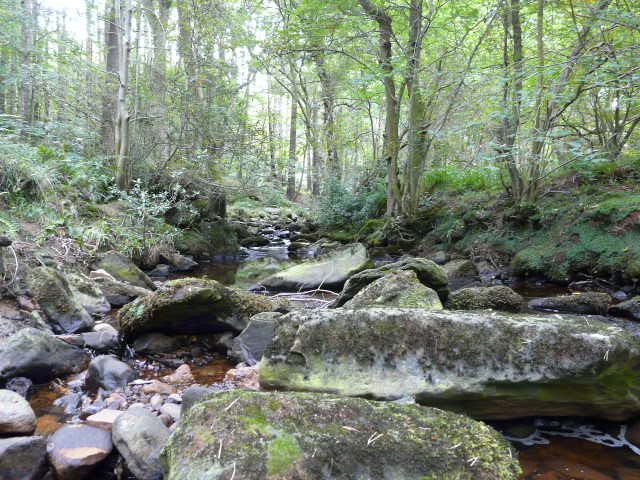 In the Littlebeck valley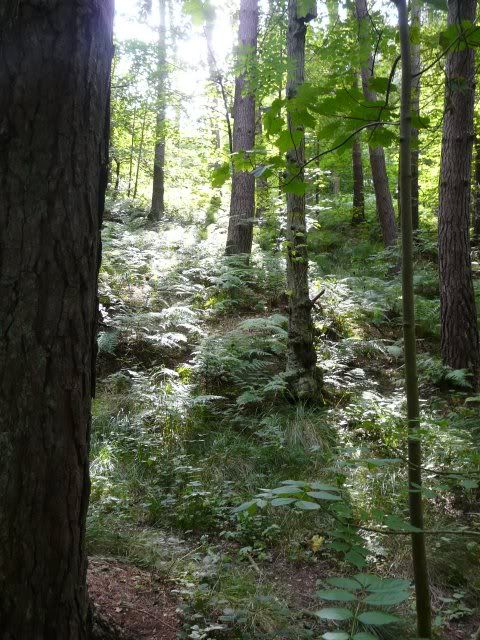 Maybeck woods
Along the way we meet the Ascot family. Loud and confident, I admire their wartime-style spirit and jovial outlook. There are four children, from 12 years upwards. Mother is the adventuress, last year taking the eldest two from John O'Groats to Land's End by bike. Later I would meet them in Robin Hood's Bay contemplating their next trip – West Highland Way or kayaking the rivers of England?

Not far now...
Mr Wainwright has sniffed out one last moor for us. Ha! – We are not taking it Mr Wainwright – so there! Not least, because this one might just contend with The Nine Standards. We take to the lane, and smile smugly when we bypass walkers who had steamed past us earlier, now covered in peat.

The North Sea at last!

First glimpse of Robin Hood's Bay
Soon we reach the sea and negotiate the coastal path that threatens, in places, to tip us into the ocean. I am longing for Robin Hood's Bay but there is no sign of it. I listen to my randomly chosen album of the day, once more Duke Special's Songs from the deep forest – and as Freewheel sores through my head along with the cries of the gulls, we turn a corner... and there is Robin Hoods Bay with its red-topped cottages tumbling into the sea. We have made it! 192 miles (give or take) across England, coast to coast. We stumble onto the beach. Toes dipped in the North Sea, high fives all round. Job done. Then off to the Wainwright Bar for a well-earned drink and to sign the coast to coast book.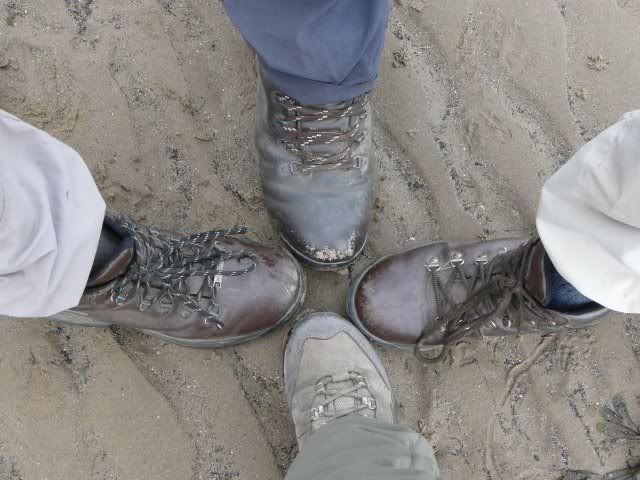 Boots no longer so clean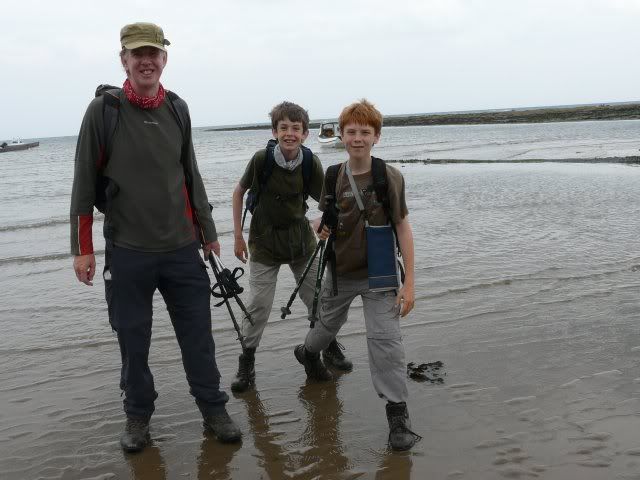 The other toe dipping ritual!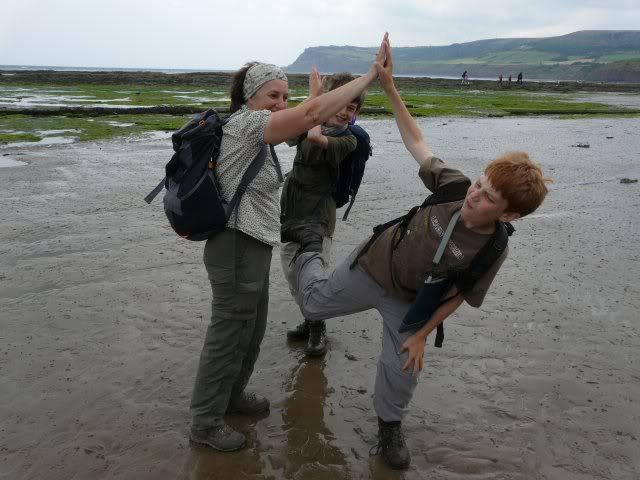 We did it, we did it, we did it!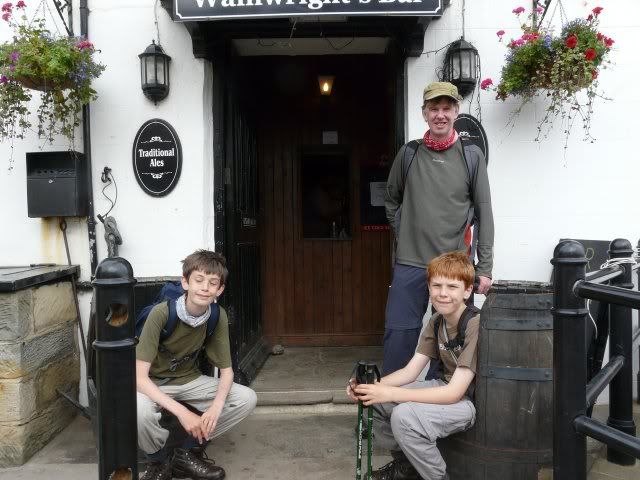 Wainwright's Bar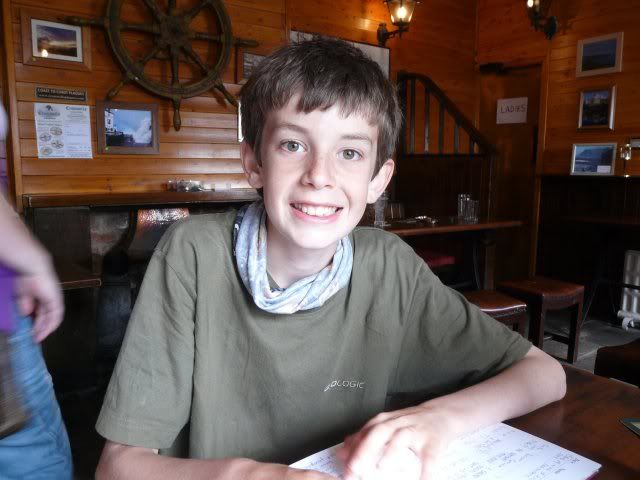 Jamie signs the C2C book
WE DID IT! WE DID IT! WE DID IT!