Day 2: Cleator Moor to Ennerdale (YH) - 9 miles
The waking
...God bless the Ground! I shall walk softly there,
And learn by going where I have to go.
From Theodore Roethke
We are frauds, sneaking around the bottom of Dent. Mr Wainwright would not be pleased. But I am more than happy to forego the joys of the uphill trudge. More saddened to have missed the charming Nannycatch Beck. We met up with the suggested Wainwright walk at the top end of the valley and soon we are in Ennerdale Bridge. It is eerily quiet. Everything is closed. No tea-stop here then.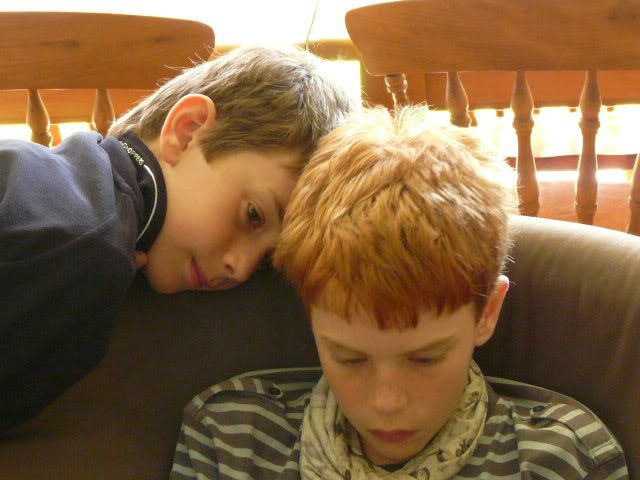 Chill out time
Once again we deviate from the Wainwright suggested route and walk along the Northern side of Ennerdale Water. The path is wider here, and flatter. Why make life harder than it already is?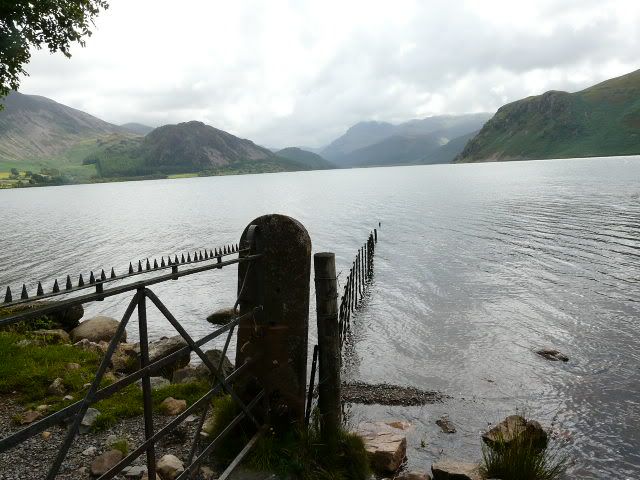 Ennerdale Water
Soon we are walking through the forest towards Ennerdale Youth Hostel. Mr Wainwright decries the monotony of the endless conifers. But some are being felled now. Shafts of light fall through the clearings. Ahead the Lake mountains rise menacingly. Tomorrow we will be going onto them. But for now the path is wide and easy. We eat up the last miles as I listen to Jeff Buckley's Grace on my MP3. Buckley's voice echoes the majesty and beauty of the mountains ahead with its contrasting sense of edge and danger. I arrive at the Hostel to the strains of Hallelujah. Hallelujah, indeed!
It is early afternoon. The doors of Ennerdale Youth Hostel are open. No one is at home. We fling open the French doors, make tea and bask in the sunlight, surrounded by the beauty of the lakes. People come and go; a couple appear who are trying to complete the coast to coast with their car in tow. It is a logistical nightmare. 'But why?' I keep wanting to ask. It makes no sense.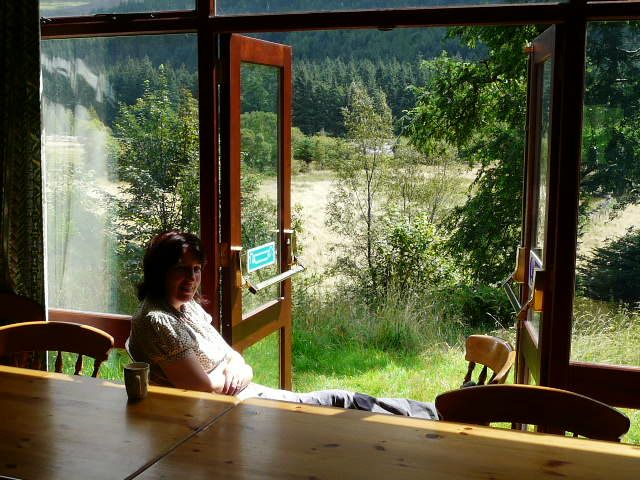 The beautiful Ennerdale YH
Late afternoon, Peter, an older German gentleman from Dortmund, arrives laden down with a huge rucksack. I am suitably impressed. He has bombed it from St Bees. Turns out he has taken the direct road to Sandwith. Either he is smart, or the charms of the British coast have been lost on this particular German.
Faster again is Tom, a sax player from Norwich, with an even bigger rucksack. He is carrying his tent and all his own food. I don't like to mention the fact that it has taken us two days to do what they have done in one. Moreover we have a Packhorse to carry our luggage!