Day 4: Borrowdale to Grasmere - 9 miles
Wild Geese

...Meanwhile the world goes on.
Meanwhile the sun and the clear pebbles of the rain
are moving across the landscapes,
over the prairies and the deep trees,
the mountains and the rivers.
Meanwhile the wild geese, high in the clean blue air,
are heading home again.
Whoever you are, no matter how lonely,
the world offers itself to your imagination,
calls to you like the wild geese, harsh and exciting –
over and over announcing your place
in the family of things.
From Mary Oliver
Our luck has run out. It is raining. There is water everywhere. Above my head, below my feet, rushing menacingly down the mountain in every direction towards me. It is wet, wet, wet. We ford streams that threaten to engulf us, leaping gingerly from stone to stone. One wrong foot... Patrick slips and falls, again and again. It is the only time in the whole trip he complains... and this time he wants to go home.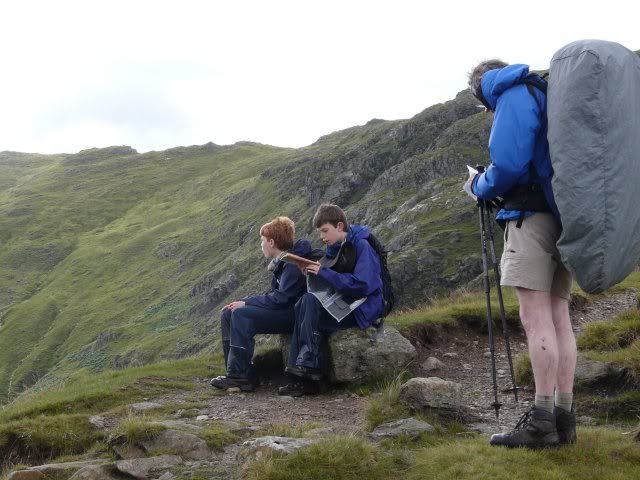 Parting of the ways - Peter takes the high road to Helm Crag
Then we reach the col. The sky clears. Once again, Peter catches up with us. He takes the high road, (and no offence Mr Wainwright, who would prefer us to climb a hill every time) - we tumble down the valley to Grasmere.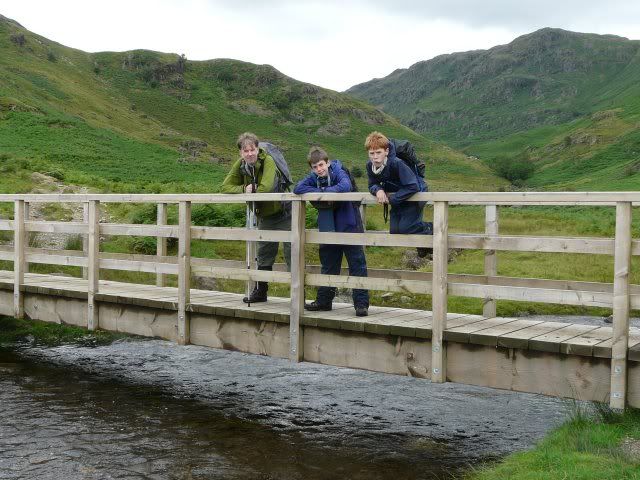 Easier down Easedale!
By this time the skies have cleared. We have been fortunate. Once again visibility has been good on top, and Tom has done a sterling job on the map reading.
I pull out my MP3 for the last stretch as the sun shines weakly through. I am offered up the Divine Comedy's 'Absent Friends'. Neil Hannon's watery rendition of 'The Wreck of the Beautiful' is even more watery than usual. I fear the rain has got to my earplugs. I fear that Mr Hannon is going to drown in his own watery voice.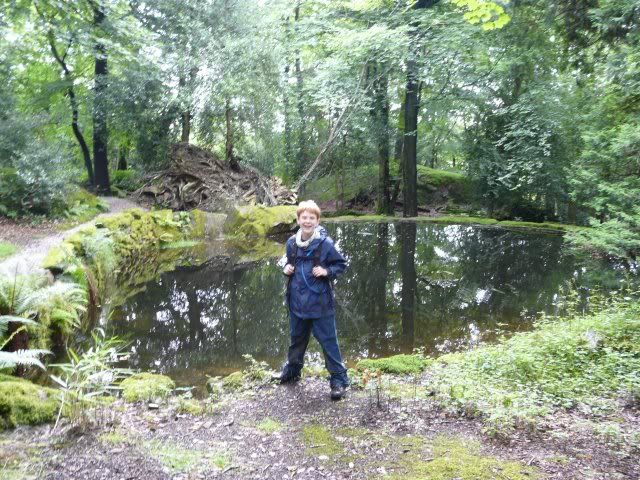 Sylvan delights, Grasmere