Day 8: Orton to Kirkby Stephen - 13 miles
A Northern Morning

People are peaceful in a world so lavish
with the ingredients of life:
the world of breakfast easy as Tahiti
But we must leave...
...This is the life! This is the only life!
Alistair Elliot
It is remarkable how weather can change your perception of a place. The Vale of Eden looks a lot friendlier in dry weather. The easy terrain means we eat up the miles – and we are feeling very pleased with our progress (even managing to overtake some other walkers for once!) Then we reach a sign that has been used as a scratching pole by the cattle, and now lies useless on the ground. Not helpful, cattle! Tom consults his compass and then his map, frowns, hesitates, rechecks, then continues on down the hill off the moor. As we progress further down the hill, the realisation slowly sinks in - we have gone wrong. We correct our mistake, add another mile on, rejoin the C2C path, and find ourselves just behind all the walkers we had so smugly overtaken earlier. My feet now ache, but David Bowie's quirky and clever Hunky Dorey helps me overcome the last mile.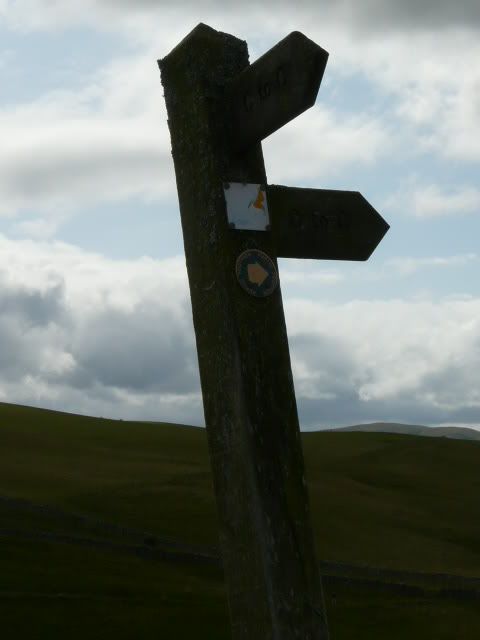 Follow that sign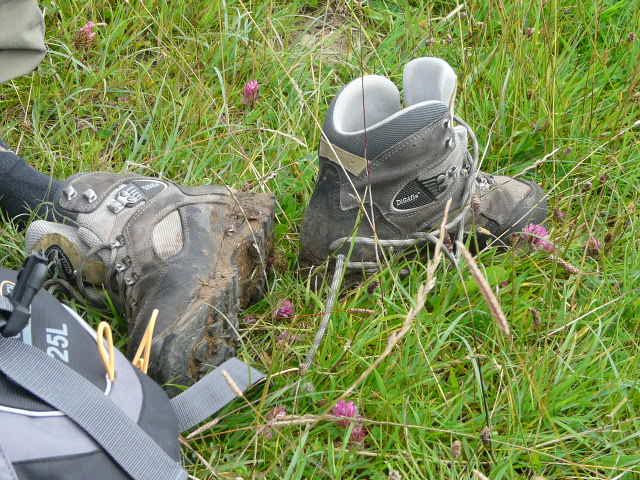 Respite from stinging feet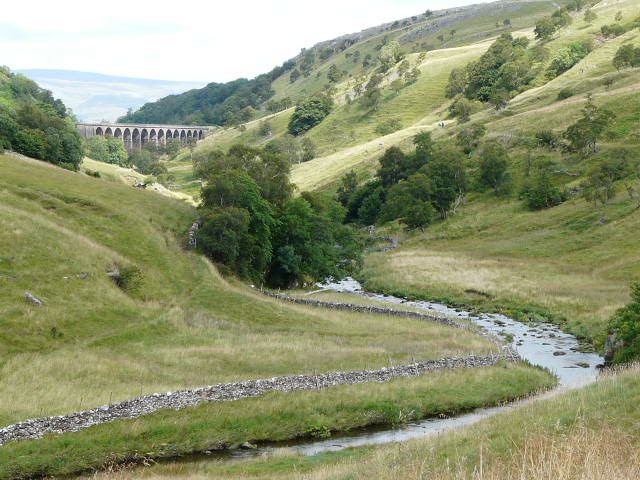 Smardalegill viaduct

And yet more dry stone walls
That evening we bump into Peter, our German, looking exhausted. He had done the Patterdale to Shap section,having had a rest day at Ullswater, as we had walked to Orton in the rain. Visibility on the top had been horrendous for him alongside driving rain. Peter's maps had turned to pulp. In desperation he took out his compass, doggedly determined to follow it east, whatever obstacle stood in his way. A number of walkers had become hopelessly lost. One couple, once they had finally found the road, called a taxi, and quit the C2C in disgust. Another walker found themselves on Great Gable, miles off the C2C route! We had been fortunate indeed.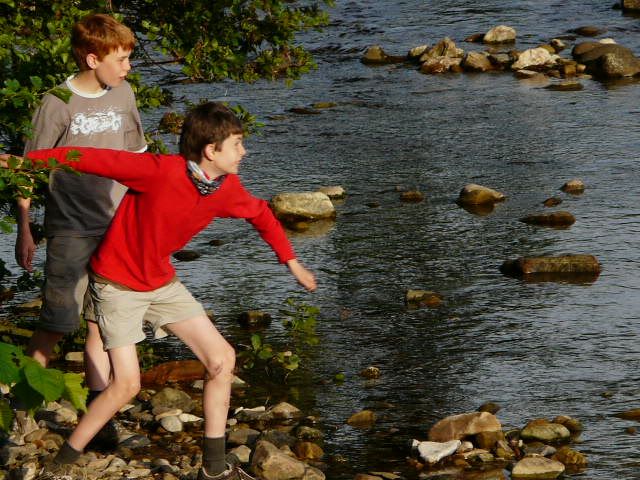 Skimming at Kirkby Stephen
Top Tip of the Day: Don't argue with a compass